During our project "My Palestine," we successfully implemented many of our psychological (systemic), vision finding and film making techniques.
Reference – My Palestine (2012)
Please feel free to ask for the DVD anthology "My Palestine", which features 6 short films as result of our systemic vision work & film making seminar.  These films were shown at film festivals all over the world, in Bolivia, Mexico, Peru, Argentina, Bosnia-Herzegovina, Switzerland, Spain, Germany, and of course in the Middle East. For 4 times, they even won film prices. (reference)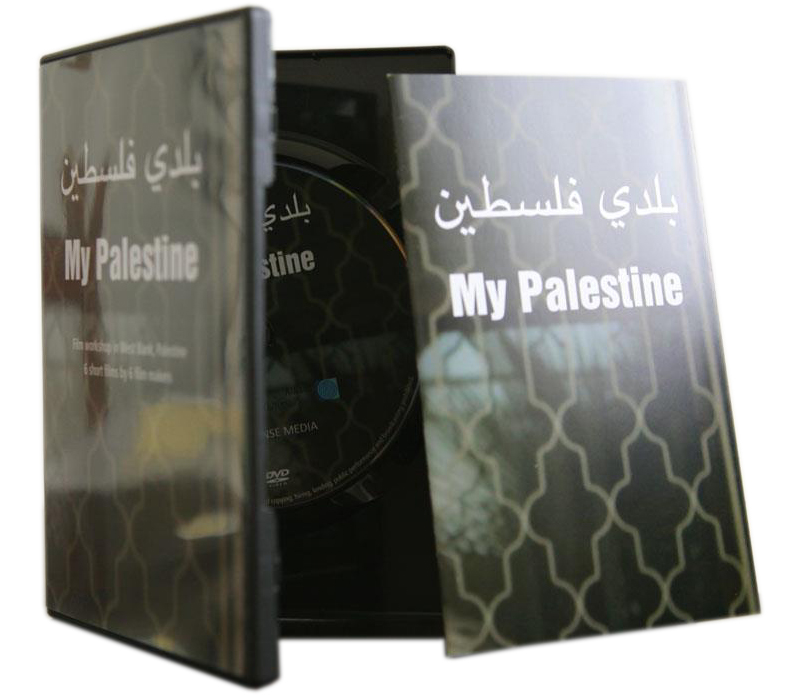 All together, our projects have one thing in common: We ask the young film makers to tell us stories that lie close to their hearts, about their (felt) "home" country and daily life.
The results that we achieve by our work are fascinating and provide very different impressions compared to TV and media clichés.
Our working philosophy is based on the principles of international networking and cooperation. We are looking for funds and institutions who would like to support our work. Currently, we are seeking funding through government cultural programs and non-governmental institutions. Private donations are welcome too, assuming that they are "politically correct".