Marcela joins our collective as a design and communications specialist with twenty years of professional experience in media and design. She is a gifted production talent, keeping all of us disciplined, handsome and tuned in for 120%.
Coming from Argentina, she holds degrees in film, design and communication from universities in Buenos Aires and London.
She began working with Deutsche Welle television in 1996 as a picture editor for DW's daily Spanish news programme. Lateron, she worked as a Coproducer and since 2012 as Magazine Producer for
Aditionally, she moderated live reportages during the "Berlinale" and live studio talks about film premieres and festivals for Deutsche Welle TV.
Between 2006 and 2007, Marcela stepped into artist film making and worked as co-producer for Reynold Reynolds amazing short films.
In 2009, she started working in DW's graphic department as a motion designer. In August 2020 she started programming film evenings in Andenbuch (Bookstore and Artspace) and doing Press work for EsImprocine and for Casa Bukowski.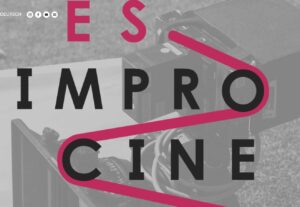 In 2021 she becomes part of the Lost Sense Media team and collaborates in the areas of Production and Public Relations.
Marcela has been living in Berlin for twenty five years.