Boris Laaser 
(LOST SENSE MEDIA)
Consulting/Counselling: Vision work; creative, systemic crisis interventions for companies, governmental & nongovernmental organizations, mediation, expert service in media consultancy, crisis communication.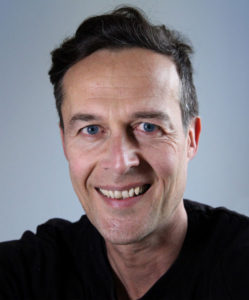 ---
Adress @
Rheinsberger Str. 30
10435 Berlin
---
Online @
www.systemic-change.net (systemic organizational development)
CV via LinkedIn (English) and XING (German)
---
accredited @ holding organization
DGSF – German Association for Systemic Therapy, Counseling and Family Therapy as therapist, councelor & supervisor
Studied and graduated cum laude in media advisory ("Diplom-Medienberater"; communication sociology & theory).
---
Email @
hello(at)lostsensemedia.org
DECLARATION OF PRIVACY POLICIES (according to German law)
In addition to this website, the offer also includes:
systemic-change.net (systemic organizational development & counseling)
This imprint applies as well to these social media channels:
facebook.com/lost.sense.media
twitter.com/keyexpert
angel list
Please note the additional terms, conditions & data protection regulations of these respective providers.
The European Commission provides here (link) a platform for online dispute resolution, out-of-court.
Generally statement
The protection of your data is very important to me. When visiting my homepage, some data is collected, processed and used, as follows.
The collection, processing and use of your data takes place following legal regulations. I would like to explain to you what kind of informations I collect during your visit on my website, and how/where this information is handled.
The Collection & processing of your browser data
When a visitor or user accesses my website, as well as every time a file is opened or downloaded, my German host "Domainssaubillig" collects information on the server side in so-called log files (also to detect irregularities). These log files are information that your browser automatically transmits:
IP address
Name of the accessed file/URL of the visited page
Date and time of dowload or usage
transferred data volume
Message as to whether the retrieval was successful
Description of the type of web browser used
URL/address previously visited (referrer URL)
This data cannot be related to specific persons, and is not combined with other data sources.
A similar log file with anonymized data, coming along with a "cookie" that is placed on your computer, is created by a statistics app called "Google Analytics". Google Analytics is configured in accordance to all data protection requirements referring to European and German law. You will find more informations in the more detailed section below.
Further personal data (such as e.g. your name, address, telephone number, e-mail address, etc) is not recorded. If I haved received personal data from you, You have, as a matter of principle, the right to revoke your consent to this with effect for the future at any time.
Generation of cookies, auxiliary programs, active contents
Flash programs and Java scripts can be used in this Internet offer. If, for security reasons, you do not want to use these utilities or active content, you would have to configure your settings in your browser, corresponding to that.
When visiting my website, some informations will be stored on your computer in the form of a so called "cookie". This automatically makes your computer recognizable next time you visit my homepage. If you do not want this cookie to be safed on your computer, please configure your Internet browser so that it deletes all cookies from your computer, or blocks all cookies, or every time warns you before a cookie is stored.
I may embed content or scripts from external sites, on which data protection conditions I have no influence. These external sites get your IP address informations and the referral URL, e.g. by a cookie, a flash cookie or by you being parallel "logged in" on different open tabs in your browser. On these external sites, information could be linked to other data that you have left (before or after) on this website here. Many of those providers offer a so-called "opt-out" for their possible tracking.
Such embedded services could be for example:
Video portals such as Vimeo or Youtube (in a 'no cookie' version, if possible)
Google Maps, or similar services
Google Webfonts
I use so-called "web fonts" to display all fonts on my site in an appealing way. This service is provided by Google (http://www.google.com/webfonts/). When you go to my page, your browser loads the required web font into your browser cache (unless you have enabled certain plug-ins or extensions to prevent this, see above). This is important for a visually improved presentation of my texts. If your browser does not support this feature, your computer will use a standard font for display, I hope this will not discourage you and let you stay here and read on.
More information about Google Web Fonts can be found at https://developers.google.com/fonts/faq?hl=de-DE&csw=1
General information on data protection at Google can be found at http://www.google.com/intl/de-DE/policies/privacy/
Website statistics programm: anonymized (Google Analytics)
I am  using Google Analytics, a web analysis service of Google Inc. ("Google"). Google as well uses cookies. The information generated by the cookie is usually transferred to a Google server in the USA and stored there (IP-anonymized).
Google will use on my behalf this information in order to evaluate the treffic of my website generated by visitors, in order to compile reports on the activities within the website and to possibly provide me with further services connected with the traffic on my website. Pseudonymous user profiles could be created from the visitors/users by these processed data.
I am only using this service of Google Analytics with "IP anonymization" enabled. This means, that Google will shorten (the end of) the IP address of users, within all Member States of the European Union (or in other states of the European Economic Area). Only in rare exceptional cases, the full IP address could be transmitted to a Google server in the USA, and then be anonymized there. The IP address that is provided by the user's browser is not combined with other Google data.
You may refuse the use of cookies by selecting the appropriate settings on your browser; you may also prevent Google from collecting the data generated by the cookie, relating to your use of my website, and processing this data by Google: download and install this available browser plug-in, by clicking this link for "opt-out": https://tools.google.com/dlpage/gaoptout?hl=en.
Further information on the use of data, for advertising purposes by Google can be found on these Google web pages:
Informations for Your Safety
I am trying to take all necessary technical and organisational security measures, in order to handle your data in such way that they are not accessible to third parties or to the public.
If you would like to contact me by email, please be informed that during this process, the safety of the transmitted information cannot be completely guaranteed. Please be aware of the general risks when sending important data via Email.
Link to Disclaimer (in German, since we are based in Berlin): "Haftungsausschluss"