Boris Laaser
(CEO & founder; owner of LOST SENSE MEDIA)
Vision work; creative, systemic crisis interventions for companies, governmental & nongovernmental organizations, mediation, expert service in media consultancy, crisis communication.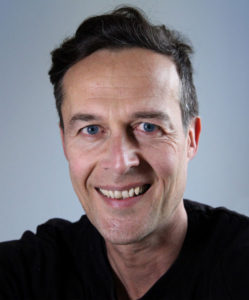 ---
Adress @
Rheinsberger Str. 30
10435 Berlin
---
Online @
www.systemic-change.net (systemic organizational development)
CV via LinkedIn (English) and XING (German)
---
accredited @ holding organization
DGSF – German Association for Systemic Therapy, Counseling and Family Therapy as therapist, councelor & supervisor
Studied and graduated cum laude in media advisory ("Diplom-Medienberater"; communication sociology & theory).
---
Email @
hello(at)lostsensemedia.org
PRIVACY POLICY (according to German law)
I am making use of Google Analytics, a web analysis service of Google Inc. "("Google"). Google uses cookies. The information generated by the cookie about the use of the online offer by users is generally transferred to a Google server in the USA and stored there.
Google will use this information on my behalf to evaluate the use of our online offer by users, to compile reports on the activities within this online offer and to provide us with further services associated with the use of this online offer and Internet use. Pseudonymous user profiles can be created from the processed data.
I only use Google Analytics with IP anonymization enabled. This means that Google will reduce the IP address of users within Member States of the European Union or in other states party to the Agreement on the European Economic Area. Only in exceptional cases will the full IP address be transmitted to a Google server in the USA and shortened there. The IP address transmitted by the user's browser is not merged with other Google data.
Users can prevent the storage of cookies by setting their browser software accordingly; users can also prevent Google from collecting the data generated by the cookie and relating to their use of the online offer and the processing of this data by Google by downloading and installing the browser plug-in available under the following link: http://tools.google.com/dlpage/gaoptout?hl=en.
Further information on data use for advertising purposes by Google, possible settings and objections can be found on the Google websites: https://www.google.com/intl/de/policies/privacy/partners/ ("Data use by Google when using our partners' websites or apps"), http://www.google.com/policies/technologies/ads ("Data use for advertising purposes"), http://www.google.de/settings/ads ("Manage information that Google uses to show you advertising") and http://www.google.com/ads/preferences/ ("Determine which advertising Google shows you").
(Reference to Google Analytics referring to attorney Dr. Thomas Schwenke)
In addition: German "Haftungsausschluss"